Great for students, stay-at-home moms , freelancers looking to increase their streams of income or anyone simply looking to make serious income as a social media manager for brands and businesses.
---
Here's what some of my students have had to say.



---
It's plain and simple : social media has grown larger than any other marketing platform in the world. Every serious business wants a piece of this marketing cake, but guess what ? A lot of business owners do not have the time or expertise to run their own social media marketing campaigns.
That is where YOU come in.
Do you :
A) already spend a considerable amount of time on social media ? (Remember : you DON'T get paid when you look at pictures of your friends new baby on Facebook - no matter how adorable they might be)
B) need a new income stream ? (Umm, and who doesn't ?)
C) have at least 10 hours/week to spend managing social media for businesses who will happily pay you to spend time on social media ?
If you answered yes to any of these questions, would you like to learn the ins and outs of starting and running your own social media management biz from someone who has done it and is making a monthly 4-figure income consistently ON THE SIDE ?
Then this course is for you.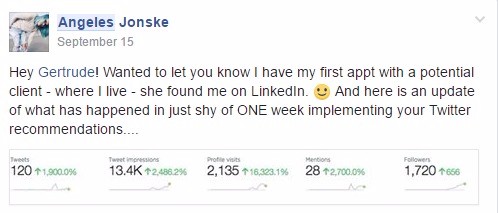 I am not sharing some "pie-in-the-sky" theories. I am teaching you REAL stuff, you can use in the REAL world the moment you are done taking this course.
I'm sharing all the tips and knowledge that have helped me so far as a part-time social media manager for local businesses. Please feel free to ask questions as you go through the course and I will be happy to answer them for you.
When you buy this course, you will get lifetime access to :
12 training videos
4 Handy PDFs you can print off and refer to at any time
All future updates and additions to the course
E-mail access to me so you can ask me ANYTHING about social media management
Sound good ?
Hit the "Enroll" button and let's get this party started.